Gerald Leary Esq.– Divorce Lawyer, Albany NY
gleary@balzerleary.com
Gerald P. Leary was raised in Albany, New York. Mr. Leary graduated from Fordham University in 1986 with a Bachelor of Science Degree, with a concentration in accounting, and he was licensed as a Certified Public Accountant by the State of New York in 1988. Prior to attending Law School, Mr. Leary was employed in New York City by one of the "Big Eight" International Public Accounting Firms, and eventually accepted a position with KeyCorp Mortgage Corporation as Vice President in charge of Accounting Operations until he enrolled in Albany Law School.
Mr. Leary is a graduate of Albany Law School (cum laude). While attending Albany Law School, Mr. Leary was inducted into the Justinian Society, Albany Law School's academic honor society, and he was one of ten students in his class to be inducted into the National Order of Barristers for his accomplishments in the moot court program at Albany Law School. From 1996 through 1999, Mr. Leary served as a Member of the Board of Trustees at Albany Law School.
Mr. Leary limits his practice to the areas of Matrimonial and Family Law. Mr. Leary has extensive experience in the negotiation and preparation of Marital Settlement Agreements, Prenuptial Agreements, Domestic Relations Orders, and in litigating complex divorce actions. Mr Leary also has extensive experience litigating support and custody matters in family courts throughout the Capital District.
Mr. Leary is currently a Member of the New York State Bar Association and Albany County Bar Association, and he has lectured at Continuing Legal Education Programs offered in upstate New York on Family Law topics and the negotiation and drafting of Prenuptial Agreements. In 2011, Mr. Leary was appointed by the Supreme Court Appellate Division Third Judicial Department as a Member of the Committee on Character and Fitness for the Third Judicial District. Mr. Leary is a Level 3 Certified USA Hockey coach and he coaches youth hockey at the Bethlehem Youth Hockey Association where he also serves on the Association's Board of Directors.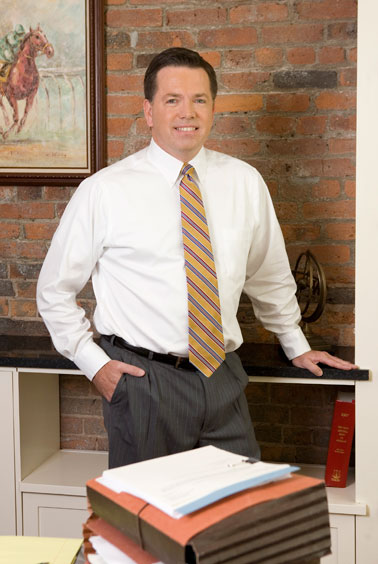 5 Star Google Testimonials
"Had a great experience with them."
"Chad and Gerry are great matrimonial and family law lawyers. Best in the area!"